Cureight offers an eight-course tasting menu, crafted by Executive Chef Austin Simmons on Thursday, Friday & Saturday Nights.
---
"The most interesting food in The Woodlands just got more interesting. A recent expansion has chef Austin Simmons' home base looking handsome, and his high-end weekend Cureight tasting-menu experience is exciting enough to be considered a citywide fine-dining destination. Simmons is on a roll with such dishes as bay scallops with chilled drops of brown butter and a tiny dice of tart apple, all bathed in an apple dashi broth so thrilling it could serve as a breakfast juice."
Alison Cook, Houston Chronicle
James Beard Award Winner Restaurant Critic
---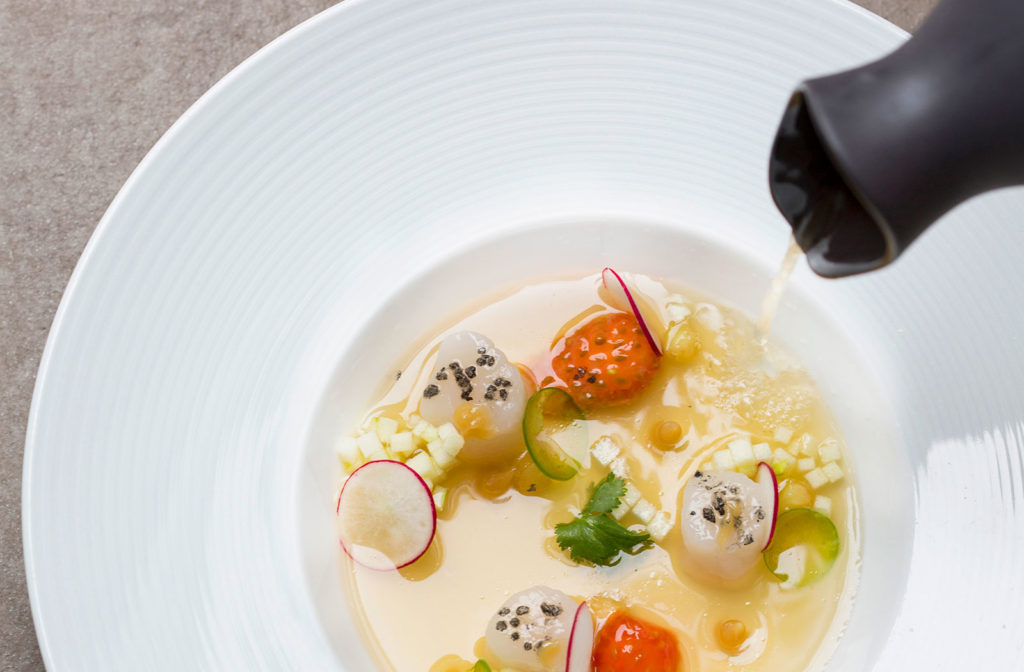 It takes a masochistic chef to embrace the demands of a tasting menu. The most renowned example is, of course, Spanish genius Ferran Adrià, at whose now-closed temple of magical realism, El Bulli, I once spent six hours consuming 37 bite-size courses of lapidary perfection. But enough reminiscing. My point is this: it was becoming clear that young Mr. Simmons was one of that tribe.
Patricia Sharpe, Texas Monthly
James Beard Award Winner Restaurant Critic
---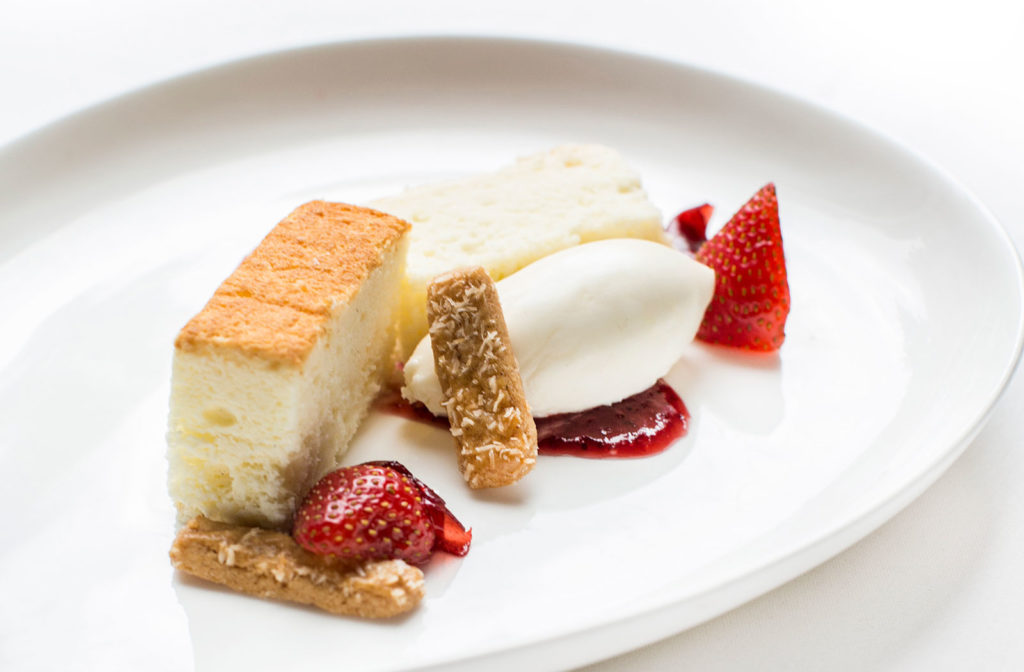 It would be unreasonable to discuss Cureight without considering where it stands in relation to Houston's two other tasting menu restaurants. Still, those with an affinity for adventurous dining will find enough about Cureight compelling to justify the drive from points south. If Simmons keeps Cureight's menu interesting, he will have established The Woodlands' first true destination restaurant.
Eric Sandler, CultureMap