Take part in an eight course tasting dinner where you and your guest can enjoy Executive Chef Simmons and his team carefully prepare each course.
We can accommodate vegetarian, vegan, and allergies, upon request. Our pricing changes, as our menu progresses, please contact us for details.
---
Menu – April 2019
PRELUDE
A Special Welcome Gift from Chef; Amuse-bouche
---
FIRST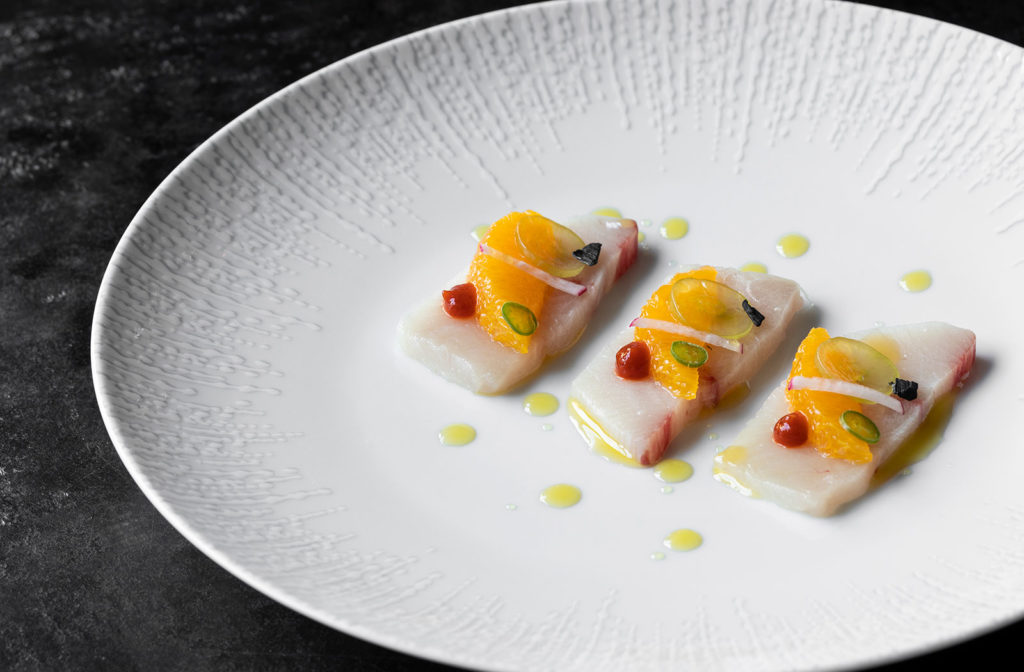 Hamachi, Texas Citrus, Grapes, Garlic, Radish, Chili
Torres, De Casta, Rosado, Catalonia, Spain, 2017
---
SECOND
Oyster Chowder, Celery, Potato, Truffle
Domaine Xavier & Agnès Amirault, Chenin Blanc Blend, Crémant de Loire, Loire Valley, France, N.V.
---
THIRD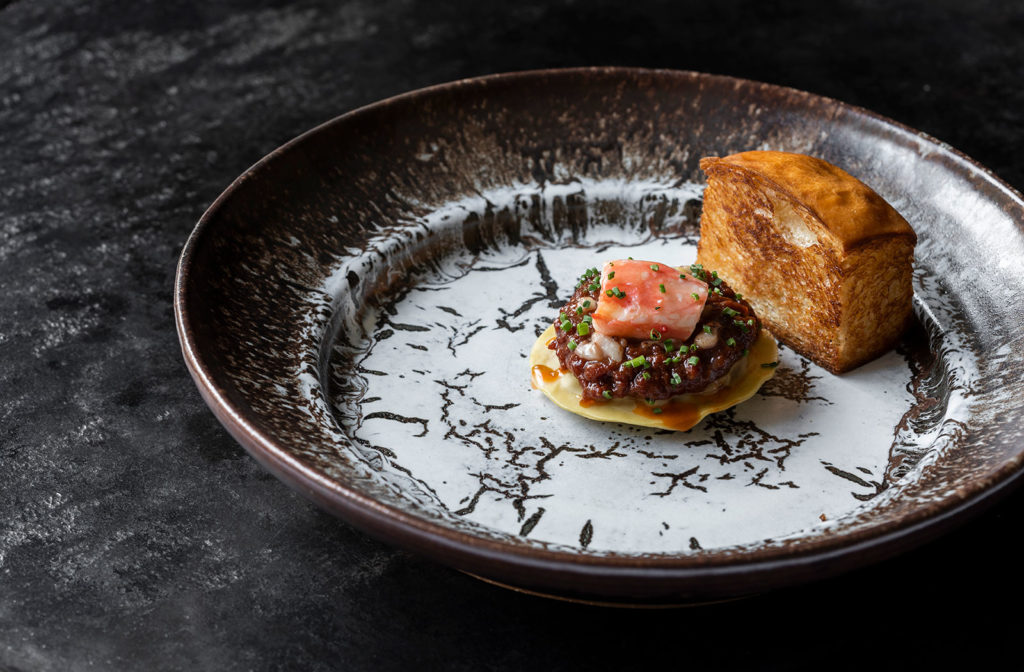 King Crab Ravioli, Brioche, Tomato
Domaine Philippe Gavignet, Bourgogne Hautes Cotes de Nuits, Clos des Dames Huguettes, Burgundy, France, 2016
---
FOURTH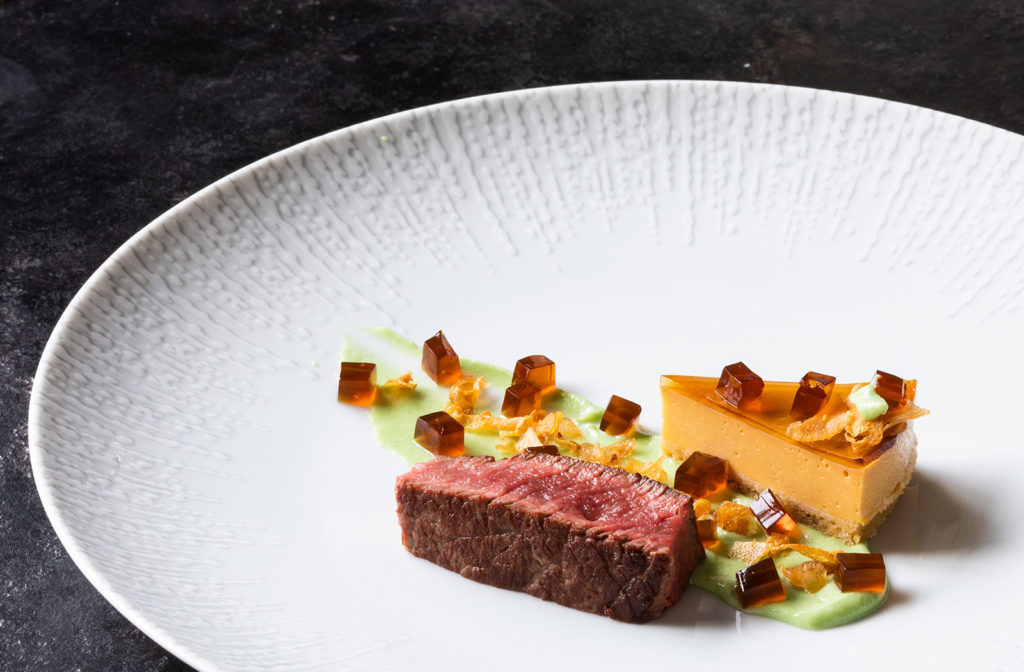 Short Rib, Uni, Wasabi Garlic, Soy, Candied Garlic
Louis Latour, Pommard, Cote de Beaune, France, 2015
---
FIFTH
Texas Venison, Blueberry, Balsamic, Pearl Onion
Bodegas Juan Gil, 12 Meses Silver Label, Monastrell, Jumilla, Spain, 2016
---
SIXTH
Prickly Pear, Pineapple, Ginger, Jalapeño, Tequila
---
SEVENTH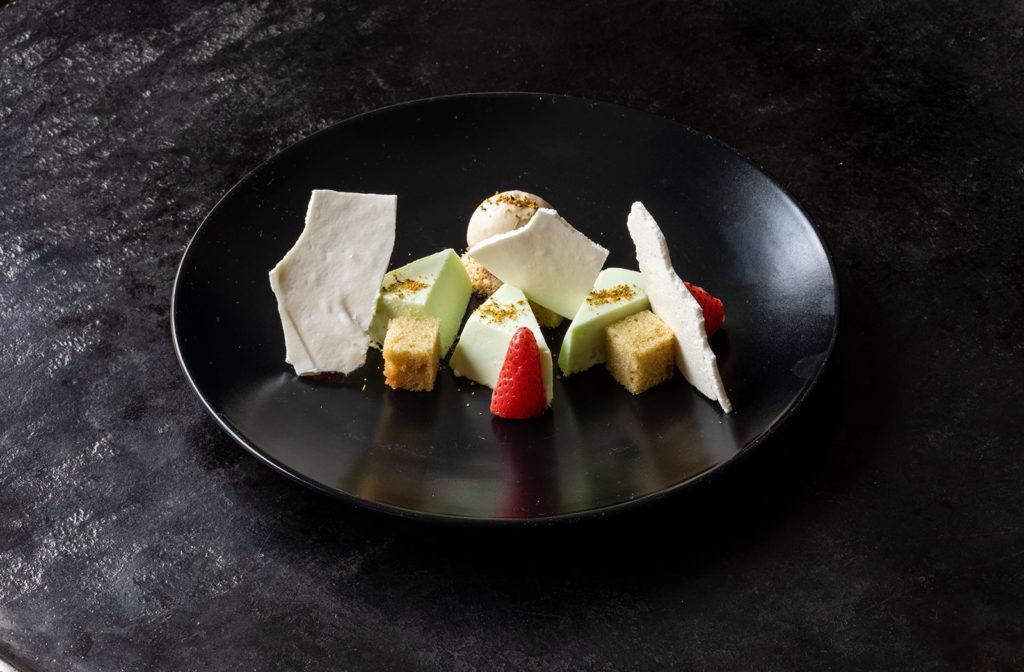 Yuzu, Strawberry, Olive Oil, Rose Petal
Coquerel Wines La Douce Revanche, Late Harvest Sauvignon Blanc, Napa Valley, 2012
---
EIGHT
Petit Fours
---
Menu subject to change without notice. Please click here to make a reservation.